Wholesale Information
Are you interested in becoming a wholesale partner for our ceremonial tobacco? Invest in your future with a product that is in demand and asked for by large institutions and companies across Western Canada. The growth potential is unlimited!
Why sell our ceremonial tobacco?
Demand is high and growing
Access to consistent buyers like government, healthcare, and RCMP
Additional foot traffic = higher overall sales potential
Complimentary posting on our website, driving new customers to your store
Provincially and/or Canadian stamped with taxes prepaid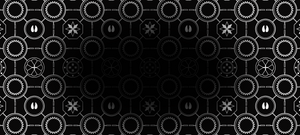 Using traditional knowledge and modern practices, we provide our customers 100% certified organic, ceremonial tobacco. Our beautiful packaging, widely known as "The Tin" is unique in the industry and our customers often ask for it by name. We exceed all manufacturing and production standards, and our tobacco is Blackstock approved and complies with all provincial legislation.
Please follow the protocols
Tobacco gifting is a sacred practice that follows certain protocols.
Learn more here